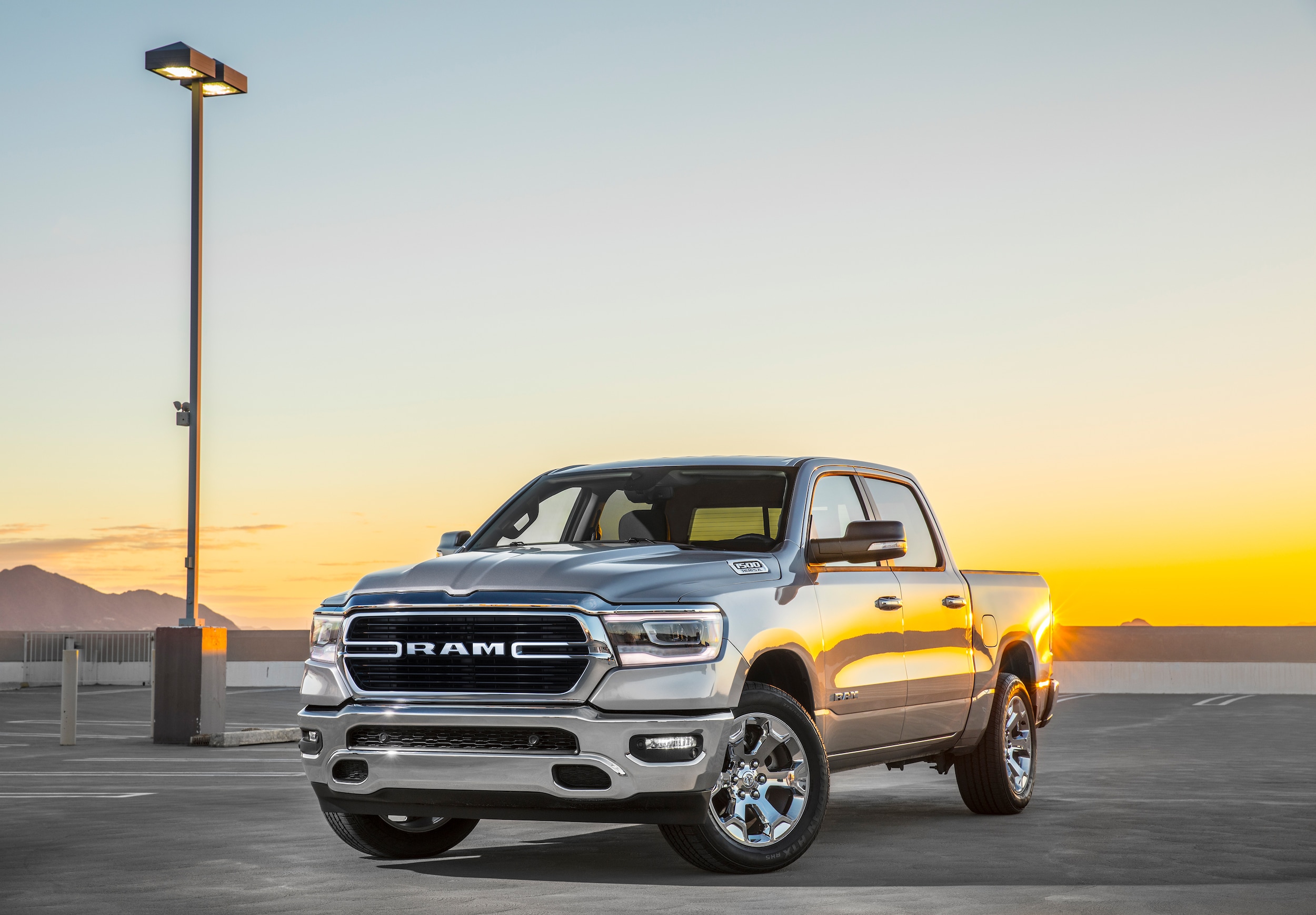 ?
Football season means tailgating, and whether you're traveling to see an NFL game or just a high school matchup, our dealership has many vehicles great for tailgates! Of course, the tailgating name started with trucks, and we have plenty of new trucks for sale, but there are more models that can help you enjoy the parking lot party too! Below, we highlight some of the new Ram and Jeep trucks near Athens, AL and other SUVs and vans that make tailgating an even easier, so check it out and visit our Decatur dealership to see these new trucks and SUVs for yourself!
Best Trucks for Tailgating in Huntsville, AL
Many come to our dealership to find a new Ram or Jeep truck, and more than just hard workers, these new trucks near Madison, AL make your free time easier to enjoy! The Ram 1500 is great for tailgates because it has lots of cabin room and bed space for all your tailgate necessities. You can even save cooler space as the Ram 1500 with RamBox Cargo Management System has drainable bins built into the bed sides. Looking for a different pickup? The Jeep Gladiator is sure to be the star of your tailgate as it has functional bed space and is one of the most exciting new trucks on the market!
Other Vehicles to Bring to a Tailgate
Trucks may be the first vehicle that comes to mind when thinking of tailgating, but we have other vehicles that make tailgating easy. New SUVs from Dodge and Jeep provide the cabin space you need for grills, coolers, and decorations, and they have room for your friends and family too! Or, you can always go for a minivan at your tailgate, and the Dodge Grand Caravan is a wonderful option as its rear row of seats swivel so that they face out the back. Talk about making more seating, and comfortable seating at that!
When tailgates pop up at concerts, games, or other events, having one of these models above will help you entertain family and make friends. And, whether it's a Ram truck, Dodge minivan, or Jeep SUV that you want, you'll find it at our dealership, so swing on by to see how we can make your tailgates more fun for all!